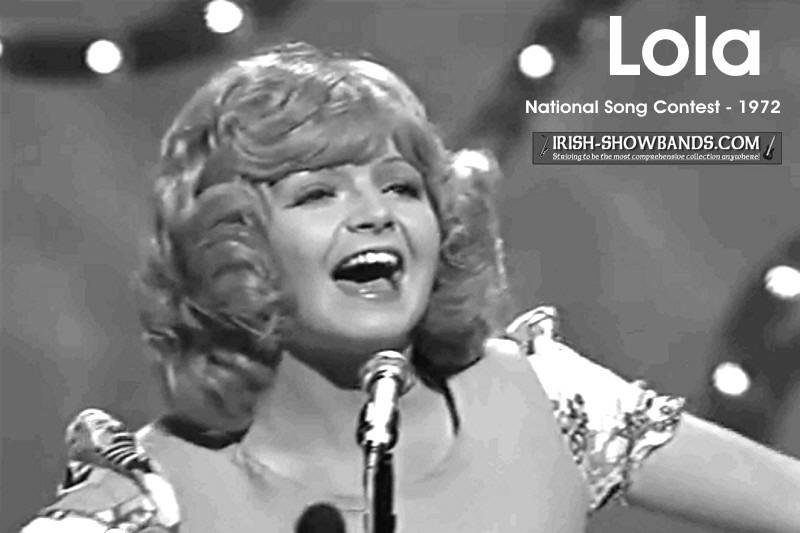 Anne's story starts in Dublin as a young girl. The nuns in her primary school told her mother that she had talent and so she started signing Anne up for talent contests around Dublin when she was 14. Anne was successful and started to get some attention locally, ending up singing at a cabaret spot in the Asgard Hotel in Howth on Saturday nights. It was the summer of 1970.
Anne was soon approached to join a band called The Gypsies, and was persuaded to take a more appropriate stage name, Lola. The Gypsies lineup included Lola (vocals), Paul Holohan (bass), Dave Flood (keyboards), Albert O'Sullivan (guitar and fiddle), Norman Clifford (sax), Tony Hughes (drums). An article in the February 15, 1972 issue of Spotlight states that a trumpet player was yet to be named for the band.
She worked with Dave Pennyfeather and John Keogh on her first single, Down By The River. While the band was in Canada playing at the famous Maple Leaf in Toronto, Anne was asked to return to Ireland to audition for the National Song Contest. It was 1972, and the song she eventually sang was an Irish (Gaelic) pop song called "Oro Aine". Although it was a catchy tune, she lost to Sandie Jones who sang "Ceol An Ghra" which came 15th in Luxembourg that year, but reached Number 1 in the Irish charts.
Chart success eluded Anne's song, but on the strength of her performance she ended up doing a lot of studio work, background vocals, jingles, etc.. While on a session, she met John D'Ardis and Bill Whelan at Trend studios and according to Anne, "that is when I really fell in love with music." She credits Bill (of eventual Riverdance fame) as teaching her much about the business and putting her in touch with many of the movers and shakers at RTE (at that time Ireland's only national television station). Through her contacts, Anne was invited to be in the back up singing group as part of the RTE orchestra for three years in a row at the Eurovision.
After a couple of years learning her trade as a session musician, Anne was ready to hit the road. She was offered a spot in Brendan Bowyer's Big Eight band, but turned it down as she was not ready to leave Ireland and her family for six months of the year. In late 1973, she was asked to join the New Blues, the band which was formed from the remnants of the Royal Blues a few years earlier. Already in the band was the late Glen Curtin. Together Glen and Lola made a great pair and rivaled the talent of Red Hurley and Kelly of the Nevada who dominated the pop scene during that time. In fact, Glen would leave the New Blues to replace Red in the Nevada in mid 1974.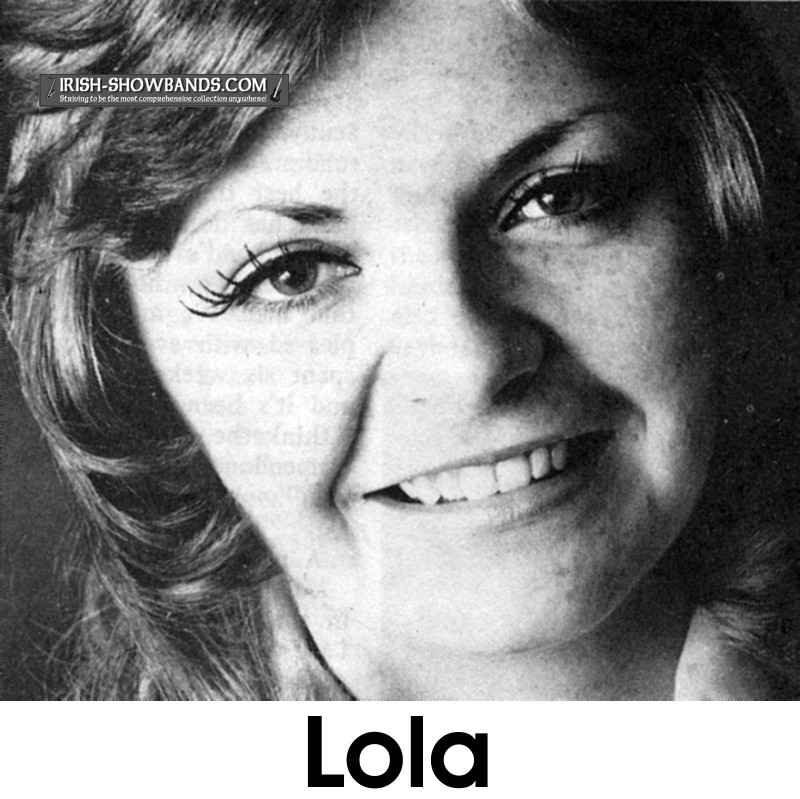 In late 1974, Lola recorded the song "I'm So Afraid" which was penned by John D"Ardis and arranged by Bell Whelan. The recorded climbed the Irish Charts, reaching number 13 and staying on the charts for five weeks. The collaboration won several awards as well. Anne was enjoying life on the road and adds, "I really enjoyed everybody in the band. They were a nice group of fellas primarily from Claremorris."
Said Anne recently, "In the beginning, I had a good experience traveling on the road. I was quite disciplined and even brought my own food. My older sister taught me yoga and how to stay well by eating healthy food. She saved my life! I would have died of a heart attack eating all those mixed grills and ham sandwiches with endless cups of strong tea." Eventually, though, life on the road got to Anne.
"I became increasingly tired of the road, so when I got the opportunity to join the Big 8 and Las Vegas was part of the deal, I was intrigued," Anne continued, "especially since I knew I would be in the same place for six months." So in 1976, Anne left the New Blues for Las Vegas and the Big 8. She replaced Kelly, who had been with the band for 2 years. Although a blurb in Spotlight in December, 1975 announced Helen Jordan had joined the band, a few months later, it was Anne who was in the Big 8. However, Helen would then replace Anne 2 years later. The band spent six months of the year in the States, returning to Ireland for the summer dance season.

During the band's second season in Las Vegas, Anne got married. Anne takes up the story, "the marriage lasted 4 years, but I stayed in Las Vegas. I then put my own group together and worked on the strip in the lounges for 15 years. I occasionally had the pleasure of working in the showrooms opening for acts like The Smother's Brothers, George Burns, Jerry Lewis and Don Rickles. I must admit that my career in Las Vegas was very successful yet it lacked the simplicity and freshness of my experience in Ireland. I think I just missed my family and the people I used to work with."
While Anne was working in a production show at Harrah's Casino in 1988 she met her current husband. "We got married in December 1989. He had four children from his previous marriage and we went on to adopt two little girls, said Anne. "Needless to say, the last 20 years have been quite wonderful and extremely busy! The kids are all great and my husband (Mike) and I travel a lot, play tennis and enjoy life and each other."
Today Anne continues to live in Las Vegas and has for over 30 years. Her husband runs a company that builds affordable housing for senior citizens and low income families. Anne still sings occasionally for the senior citizens. Anne continues, "I love it here in Las Vegas because I have a family that is awesome. I also have an awesome family in Ireland. I love it when I get to go visit or when they come to me. Life is great."
In looking back of her showband years Anne admits, "Being in the showbands in Ireland was a great experience for me. It did really prepare me for the Las Vegas stage. I was so lucky to be involved with some of the best musicians in Ireland. I learned that a life on the road is not easy unless you take care of yourself. So I took that knowledge to Las Vegas and it helped me tremendously."