Brendan's all star friends shine bright at the Edgewater
Review
Coleraine Chronicle, May 3rd 2001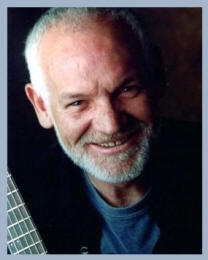 While grandparents in the audience tapped their toes and nodded approvingly, men and women half their age jived and spun at the Edgewater to the strains of Brendan Quinn and his enlarged Kickin' Mule Band. And if that's not a testament to 'lasting appeal', then nothing is.
Some in the audience recalled Brendan's white-sports-jacket-and-carnation days with the Bluebirds, and appreciated the gravel of sincerity that remains as a note of truth in his voice. Younger members of the audience revelled in the down-home funk and swing of his approach to roots music.
And everybody applauded the band - a seven strong solid groove behind the Magherafelt man, in town as guest of the Black Nun Folk Club to celebrate the launch of his new album, Small Town.
The album - which features the guitar work and a couple of co-writes from Henry McCullough - is a delight. But somehow, the songs sounded even stronger when fleshed out for the stage and given the full throttle from Brendan. Seeing eight people walk on stage can often precipitate a knot of anxiety in the stomach of any music lover.
But we needn't have worried. Backed by a wealth of talent, Brendan marshalled the band to perfection, calling on this or that player to take the limelight here and there, without turning the whole thing into a Deep Purple free-for-all.
On stage were Neil Everitt on Hammond (deep soul with a bee-bop twist); Cloudy Henry on piano (sweet country and rocking ragtime; Jerome McGlynn on guitar (mellow and soulful); Chrissy Stewart on bass (a rich, steady foundation for everyone) ; Stephen Quinn on drums (powerful and sensitive, always with an ear to the song); Sean McCarron on sax (tough, punchy soul phrasing) and Henry McCullough on lead guitar.
Henry began the night with a three-song acoustic 'support' spot that went down a treat, featuring his own Too Upset To Say Goodbye and the newer From Belfast To Boston. This is a more contemporary take on the Irish emmigrant tale, featuring some of Henry's best yet lyrics and a wondeful hook at the end of each verse, leaving the listener begging for the next instalment. He ends it with a delightful Irish jig that is half traditional, half blues. It's one of Henry's finest songs, and gets better every time you hear it. On stage with Brendan his lead playing continues in the groove he's been developing recently - fluid jazz influenced runs that leave open spaces and take off in unexpected directions.
Brendan gave us a selection of songs from the allbum, a new direction for him as it's the first time he's recorded his own compositions. And there were numbers too from Randy Newman, Dr. John, Bob Wills and Delbert McClinton.
"Its a pity you couldn't take this band everywhere," said Brendan at one point during the night. But he's only half right. Everyone lucky enough to catch the performance at the Edgewater on Monday will take a little piece of it away with them for sure.