Dickie Documentary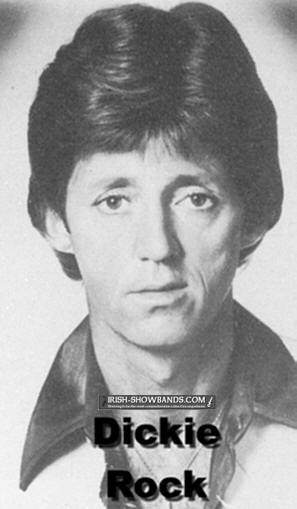 By Gerry Gallagher © 11/4/2004
I recently received an email from Traolach (Tray) O'Buachalla of Mint Productions who has been commissioned by RTE to do a one hour documentary on Dickie Rock, his career and his music. Dickie has agreed to the project and has given Tray total access to cover every aspect of his life. In fact, they recently filmed Dickie in action for a couple of nights in Killarney recently when he and others were performing there.
Tray is not just looking for photos or memorabilia of that era, he's looking, "in particular for film, any super 8 or similar footage that real people took during the height of the showband era, but also after those heady days and even before." The materials don't have to be Dickie specific, as Tray says, "any footage that would show us the ballrooms, etc. would be of huge benefit to me."

Tray adds, "also people who have Dickie Rock stories, members of his bands etc., Does anyone know how to contact any members of the Miami. Generally I want to meet and talk to as many people who worked with or were touched by Dickie in any way." He adds, "Did anyone fall in love at a Dickie Rock concert? It would be lovely to maybe feature some of those stories in the show."
If you have any stories, old film footage, memorabilia of Dickie, etc., Tray is anxious to talk to you.
His phone number in Dublin (01) 491-3333.
The company Tray works for is called Mint and is run by Miriam O'Callaghan, but he's directing the show, so just ask for Traolach (most people call him T or Trey).
We wish Tray and Mint success with their documentary and are sure the end result will do justice to one of the most enduring figures from the Irish Showband era.