Do You Come Here Often?
By Gerry Gallagher © 12/10/2005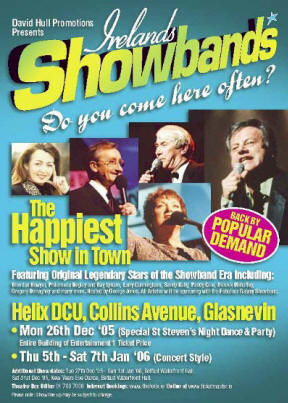 I received word today from Rosemary Burns that David Hull Promotions is planning another great series of showband concert events which will be featured both North and South of the border.
The show is called, "Do You Come Here often?" It is a question anyone who frequented the ballrooms, hotels, and marquees between 1950 and 1990 asked (or was asked) over and over again.
Already lined up are Brendan Bowyer (Royal Showband and The Big Eight), Larry Cunningham (Mighty Avons and Country Blue Boys), Philomena Begley (Ramblin' Men), Sandy Kelly (The Fairways and Duskey Sisters), Ray Lynam (Hillbillies), Gregory Donaghy (Cadets), Derrick Mehaffey (Sounds), Paddy Cole (Capitol, Big Eight, Paddy Cole Superstars), and many more. BBC Northern Ireland's George Jones will host the event and The Fabulous Galaxy Showband will provide the backing for the artists.
The series kicks off at the Helix DCU in Glasnevin on St. Stephen's Night, Monday, December 26th for a special dance and party and then moves to the Waterfront in Belfast where it will entertain audiences from December 27th through January 1st, with a special New Year's Eve Party on the 31st. The show will then come back to the Helix for three final shows on the 5th, 6th, and 7th of January, 2006.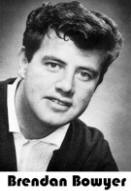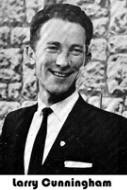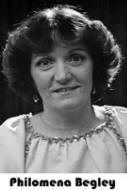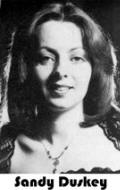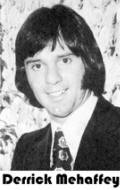 For more information, contact the Helix or Waterfront theatres.
By the way, if you are lucky enough to get tickets to one of the concerts be on the lookout for above photos of the stars which were donated by members of our own community here at
www.irish-showbands.com!