Memoirs The Red Seven / Columbia Showband Arklow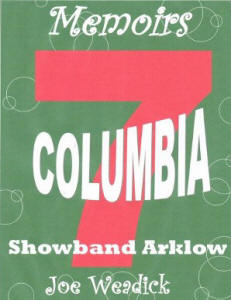 With the rise in Ireland in the late fifties of the 'Showband' phenomenon, led mainly by the Clipper Carlton and the Royal Showband, seven young Arklow men who were already in local dance bands decided to get in on this new craze and start their own showband. They called it the 'Red Seven', launched it in January 1960 and quickly became very popular in the east Leinster region. They secured the summer residency in the Tara Ballroom in the popular Courtown seaside resort in 1960, '61 and '62.
The Tara was one of the leading ballrooms on the east coast (outside Dublin) at that time. Thousands of holiday makers flocked there every summer. Because of this the Red Seven got great exposure, particularly on the late nights when the hall would be packed for the visiting top showbands.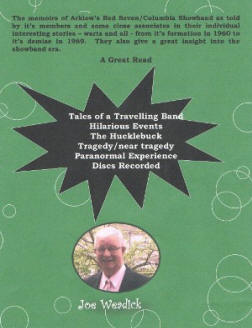 In 1963 it was decided to change the name to the Columbia Showband (for commercial reasons) and eventually we went professional in 1964. While we had some great successes throughout Ireland and Great Britain and made six records, it finished in September 1969 essentially due to the downturn in the ballroom dancing and showband era. During its ten years in existence there were many personnel changes. Twenty musicians/singers in all and each had their own stories to tell.
I was a founder member of the showband and even though I left it in 1965 I decided, ten years ago to set about writing a book giving the history of the band and included a chapter by every person who played in it. Each detailing their own personal experiences, including many interesting stories. Unfortunately two of our colleagues had passed away but I penned a chapter for each in their memory.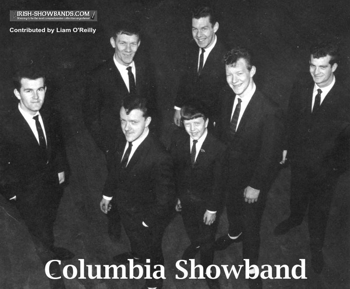 The book I have written is called "Memoirs of the Red Seven/Columbia Showband Arklow". It will be launched at a celebration dance in the Arklow Bay Hotel on Saturday May 21st. The majority of the twenty members who played with the band will attend and most will perform on stage for a short period.
Joe Weadick
30th April 2011