November 6, 2016....Death of Jim Reynolds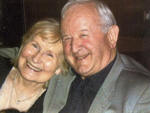 Sad news from Longford that Jim Reynolds, brother of Albert and one of the most influential businessmen of the showband era has died at the age of 85. His wife, Anne, had passed away a day earlier on the 5th of November. Jim started his career with Albert building the Cloudland Ballroom in their hometown of Rooskey and never looked back, becoming the biggest promoters of showbands in the country. Jim and Albert parted company after disagreeing about the direction of the ballroom business. He bought the Longford Arms Hotel and turned it into one of the biggest wedding venues in the country. He also purchased the Annaly Hotel which closed in 2006.
July 14, 2016....Death of Jimmy Johnston (Jimmy Johnston Showband)
We received an email this morning from community member Johnny Murphy that Jimmy Johnston has passed away after a short illness. More to come....
July 12, 2016....Death of Steve Lynch (Dixies)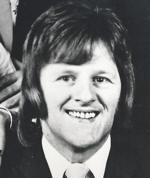 Sad news this morning from several website community members including Johnny Murphy and Bobby Kelly that Steve Lynch, guitarist with the Dixies for many years has sadly passed away in Cork after a short illness. Steve joined the Dixielanders showband from Cork we think in 1961 as the band moved from a more traditional Dixieland jazz sound to a more pop oriented rock n' roll showband. Steve would stay with the band for most of the rest of its history. Steve came from a very musical family as brothers Pat and Tony Lynch both had successful showband careers starting off in the Airchords. Our sincere sympathies are extended to his wife, Breda, and children Fiona, Stephen, and Anne-Marie. Also to his family and friends around Ireland and the rest of the world.
June 14, 2016.....Death of Henry McCullough (Skyrockets, Gene and the Gents)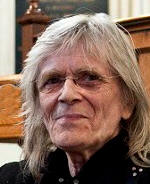 Sad news this morning from website community member Bobby Kelly that Henry McCullough has passed away after a long illness at the age of 72. Henry had suffered a massive heart attack in November, 2012 and since then had been confined to a wheelchair unable to speak or play. Growing up in the seaside resort of Portstewart, Henry's first musical venture was as guitarist with Irish showband, The Skyrockets and the years to follow found him doing the dance hall circuit with similar outfits, including the popular Gene and the Gents. Henry went on to play with Joe Cocker's Grease band, Paul McCartney's Wings, Roy Harper, Marianne Faithful, Ronnie Lane, Donovan, Frankie Miller, Eric Burdon, Viola Wills and Spooky Tooth as well as his own groups. Our sincere sympathies are extended to his partner, Josie, and his friends and fans around the world.
May 30, 2016....Death of Hugh O'Leary (Blueglows)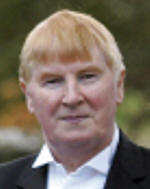 Sad news from Sligo today that Hugh O'Leary, the sax player with the Blueglows Showband has passed away. We are not 100% sure this is the same Hugh, so please let us know if we are mistaken. Most recently, Hugh had been playing with the band Champagne in Sligo up to a few years ago. The band also featured Barbara Ellis, sister of Sandy Kelly and formerly of the Dusky Sisters. Originally from Castlefin, Co. Donegal, Hugh moved to Sligo some years ago.

April 27, 2016...Death of Hugh (Hugo) Andrews (Cousins Showband, Rumble Band)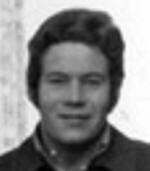 Sad news from Teddie Palmer today that Hugo Andrews, who was an original member of Teddie's Rumble Band passed away on April 20th, 2016. We understand from Teddie that Hugo also played with the Cousin's Showband as well as Sam Mahood's Big Soul Band and others. Our sincerest sympathies are extended to Hugo's Family and friends in Belfast were he lived and around the country.


April 17, 2016....Death of Gene Berrill (Cotton Mill Boys, Nevada, Farmer's Sons and more)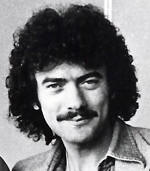 Sad news today from Dundalk, Co. Louth that drummer, Gene Berrill, has lost his long battle with cancer and passed away. "Geno," as he was known to his friends and bandmates, has played with many bands over his long career with the showbands. Over the years, he played with a variety of bands from the country sounds of the Cotton Mill Boys and Farmer's Sons to pop with the Nevada, in the the late 80's and 90's with the Ray Lynam Band and Chris Meehan's Redneck Friends and in more recent years with the The Long Riders. In 2012, he was set to join the Smokey Mountain Ramblers reunion tour, but had to bow out due to treatments for his cancer. He did play on several tracks released by the band in conjunction with the tour. Our sincere sympathies go out to Geno's wife, Marie, his family and friends across Ireland.
April 11, 2016....Death of Sean Byrne (Silver Slipper Ballroom/Baymount Hotel, Strandhill, Co. Sligo)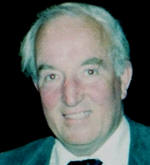 Sad news today that Sean Byrne, owner of the former Silver Slipper Ballroom in Strandhill, Co. Sligo has passed away after a short illness. Any band that wished to played the most popular venue in the Northwest during the sixties and seventies came to Strandhill to play for Sean in the Silver Slipper. Sean actually built the ballroom onto his Baymount Hotel opening the doors on the 22nd of April,1960. Originally called the Silver Slipper Room, the ballroom was an immediate hit with dancers and became the biggest venue in the Sligo Region. Sadly the ballroom was torn down along with the hotel and a block of apartments built in its place.
Sean was also instrumental in bringing the Silver Sandal in Enniskillen to life, but sold his share before the ballroom was blown by the IRA. Our sincere sympathies go out to Sean's family and friends.
April 6, 2016.....Death of Country Music Legend Merle Haggard (aged 79)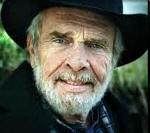 Every once in a while, an artist (who had no personal involvement with the Irish Showband era) passes away and we are compelled to mention in on these pages because of the huge impact they had on the music on the era, and continue to do today. It would be difficult to have been at a dance, or a pub, in the last 50 years and not heard one of Merle's many hits. Songs like Mama Tried, Okie from Muskogee, Fighting Side of Me, The Bottle Let me Down, Working Man Blues and many more have helped shaped the country music scene in Ireland. Along with Johnny, Waylon, Kris and Willie, Merle shaped the music of a generation and will be sorely missed. Here at irish-showbands.com, we offer our sympathies to Merle's family, friends and fans around the world.
February 11, 2016....Death of Gene Stuart (Regents Showband, Mighty Avons, Homesteaders)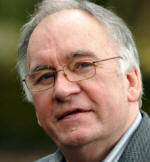 Sad news today from many of our members that country star Gene Stuart, aged 72, has passed away after a battle with cancer. Gene's long career in music started when he was in his early 20's and featured with the Regents Showband. In 1969, Larry Cunningham left the Mighty Avons and 24 year old Gene was asked to step in to lead the band which he did very successfully scoring 5 top ten hits in less than two years. After establishing himself as a bona-fide country star, Gene went out of his own and formed the Homesteaders. Throughout the mid to late seventies and into the early 80's the Homesteaders remained one of the top draw on the country circuit n Ireland and the UK. Our sincere sympathies are extended to his wife Briege, children Barry, Karen and Colin, grandchildren and his family, friends and fans across Ireland and the UK.
February 7, 2016...Death of Tommy Walsh (Real McCoy, Millionaires, Graduates, Bandits)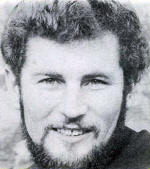 We received an email from Sean Leonard telling us the sad news that Tommy Walsh, originally from Tuam and more recently living in Wicklow, has died after a long battle with cancer. Our sincere sympathies are extended to his daughter Niamh, family Joan, Maura, Patsy, Joni, Mogs and Neil, nephews, nieces, extended family and friends around Ireland.